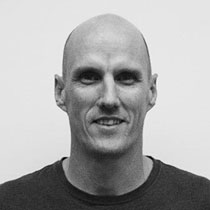 Trevor Wilson - Director
B Arch (Hons), NZCAD
Trevor has over 25 years of Architectural experience, primarily in residential architecture with a few recent forays into commercial work. Trevor holds a Bachelor of Architecture with Honours from Auckland University graduating in 1998. With extensive local experience and knowledge he is committed to providing innovative and creative, yet practical solutions for your next project.
A professional member of ADNZ (Architectural Designers New Zealand) since 2011 Trevor is on the Regional Executive and undertakes new member assessments for the organisation.
Away from the office, as well as a husband and father of two, Trevor enjoys competing in Masters Athletics, recently completing a Decathlon at the World Masters Championship in Perth.